// FTQC
Millions of qubits powered by light
Learn more about Xanadu's FTQC blueprint.
// Why Photonics
The unique advantages of Photonics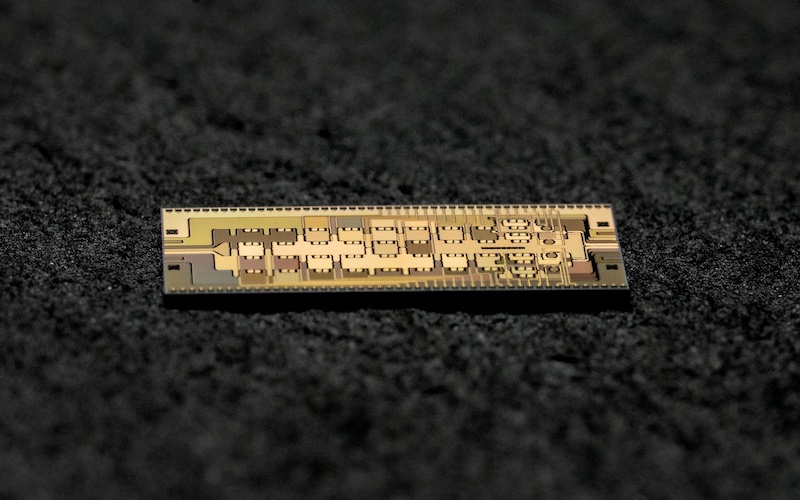 Room temperature computation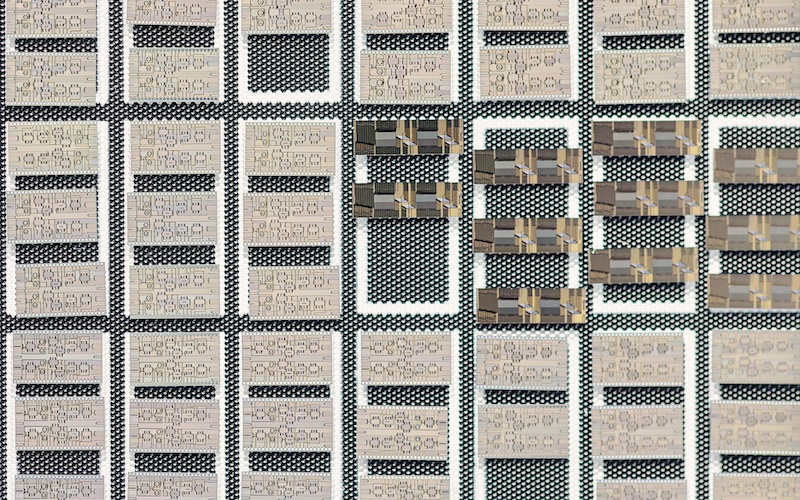 Manufacturability
Error correction flexibility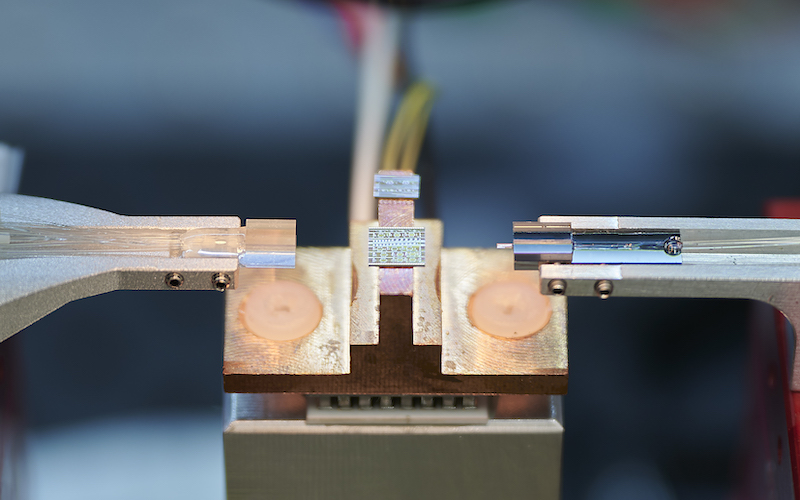 Modular and networkable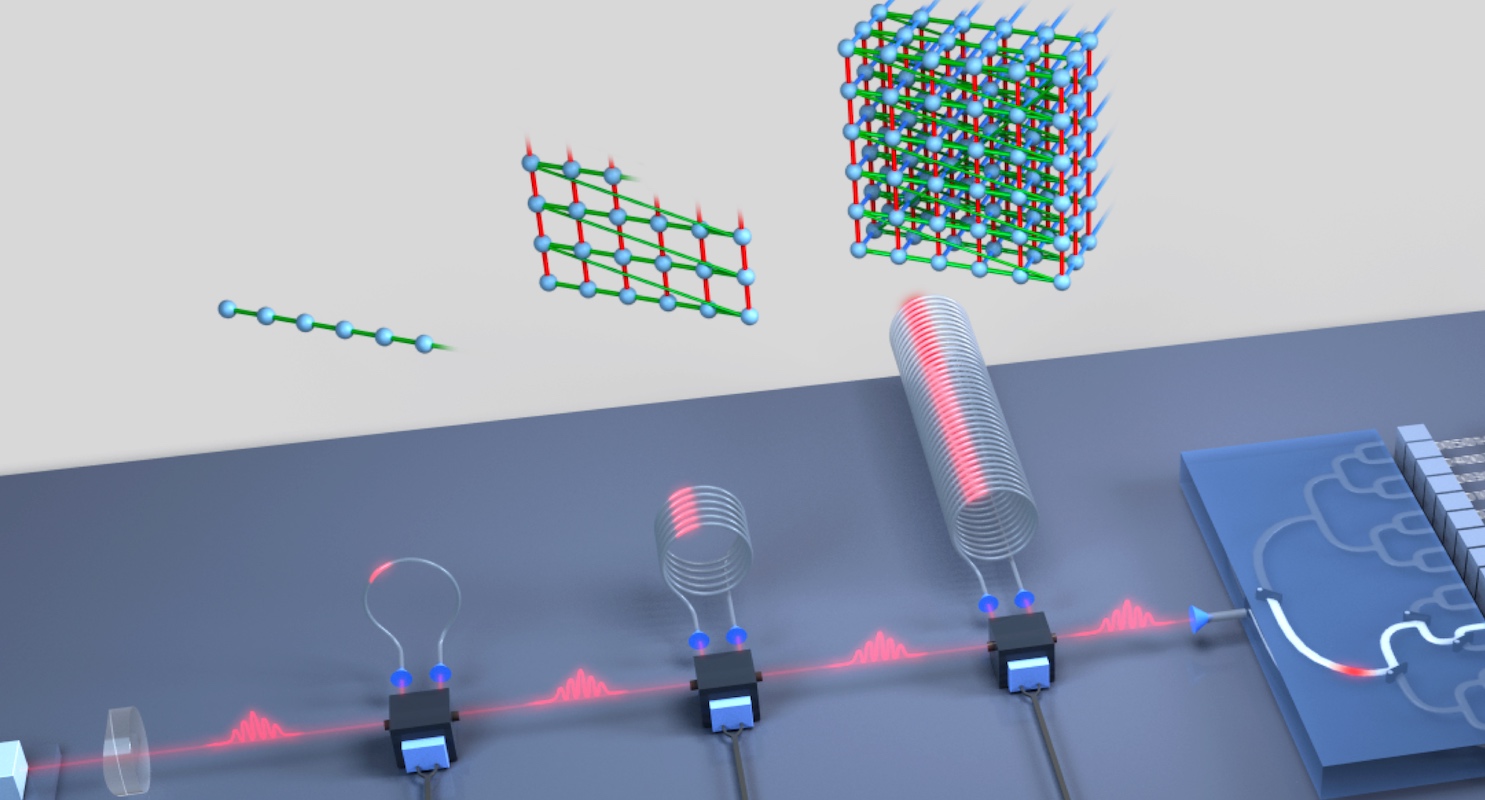 Fast clock speeds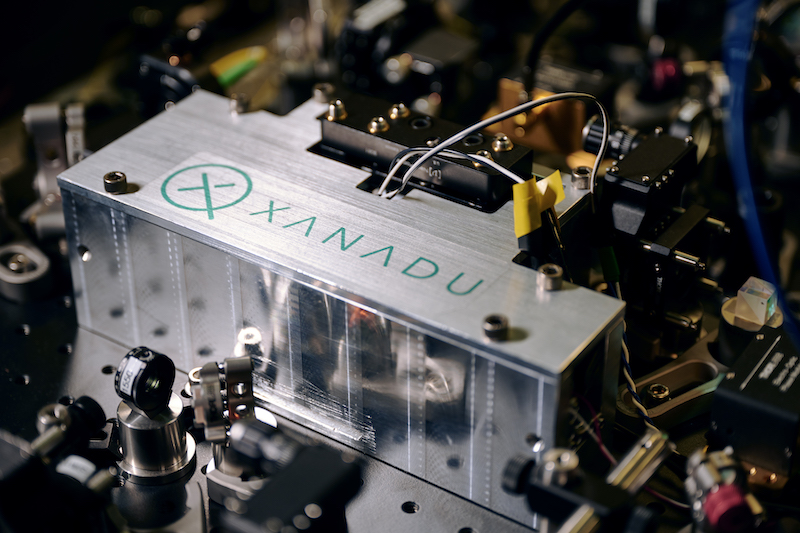 Telecom compatibility
// Architecture
Measurement-based quantum computing
Xanadu's architecture is modular and capable of scaling to one million qubits through optical networking. To get there, we are developing a manufacturable, fault-tolerant module consisting of four components that work together to generate, entangle, and process thousands of qubits.
State Preparation
A single qubit is generated, with some probability, by sending laser light into an array of optical elements, and then counting the photons at the output using transition edge sensors. A special photon number pattern indicates the desired qubit has been created.
Multiplexing
To boost the probability of generating a qubit, outputs of state preparation are sent to a multiplexer: a large network of optical switches. If there is at least one success, the qubit is routed to the next stage. Otherwise, another useful quantum state is substituted in.
Stitcher
In the stitcher, beamsplitters entangle the qubits in space and time to produce a three-dimensional quantum state called a cluster state. This type of state is required to achieve fault-tolerance.
QPU (Quantum Processing Unit)
The QPU implements the quantum logic and corrects for errors that build up during the computation. Measuring each qubit with room-temperature photodetectors has the same effect as applying a quantum gate. A quantum algorithm is just a recipe of measurements to perform in the QPU.
// Research
Featured publications